Texas has been a destination for people for several years. Now, it's gaining ground in the attraction of people relocating their permanent living arrangements. What is the real reason behind this? Well, the warmer weather is one of the main reasons, but also job placement in several Texas cities is a major attraction for young college graduates in the United States.
Sustainable Energy Projects Helping Texas Move Forward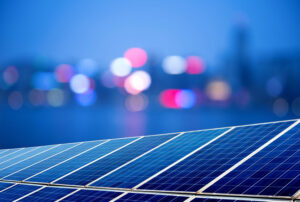 Young Americans are on board with sustainable energy. Texas is moving mountains with their sustainable energy projects across the state. With the amount of land that Texas has, sustainable energy projects with shoot through the roof in the coming years. This will bring more people to Texas and settle here for years to come.
Recently, the Corazon Solar Project has gained financial backers as the construction of this large solar project moves forward. It is located on 2,000 acres of private land. The more land the state has to develop is a good thing because that land can be used for renewable energy projects to help the environment and the renewable energy economy. It ultimately helps the state in bringing more people to move here and work in Texas.
Young Professionals Want a Healthy and Productive Environment to Live In
As Texas continues to invest money in large solar projects, this helps the population grow with young professionals. Young professionals aren't only looking for a good career path and a place to live. They want to make sure that the state they live in caters to their values and career goals. Texas is proving that it is a beautiful place to live with the economic growth.
Texas Population Gains
Texas has grown in population size regardless of the pandemic. Many states saw a diminish of population due to having large cities. Many residents wanted to get out of the big cities, but in Texas, they saw more growth. As construction and renewable energy development move forward, we'll see more and more opportunities for young professionals to move to Texas.
At Texas Contractors Equipment, we specialize in providing the construction and mining industry with ground engaging tools/attachments and ESCO® products for your heavy machinery and construction/mining equipment.
We believe Texas is a leading state in construction development and renewable energy projects. With these advancements, Texas will gain more travelers, as well as permanent residents in the coming years. We can't wait to be able to be a part of the development of mining and construction when providing our tools and attachments to the construction industry.
Contact Texas Contractors Equipment at 713-776-1212 today or visit us online for more information!