Selecting the right excavator bucket is essential to having your excavation project go off without a hitch.
With so many companies offering excavation equipment, and the wide variety of excavation buckets available, we understand how overwhelming it can feel when looking for a bucket for your upcoming project.
To get an excavator bucket that is perfect for your job, it's important to familiarize yourself with the different types of buckets on the market, the companies that offer them for sale, as well as the material that you will be excavating.
When you do each of these things, you will be in a much better position to choose the right bucket for your individual needs.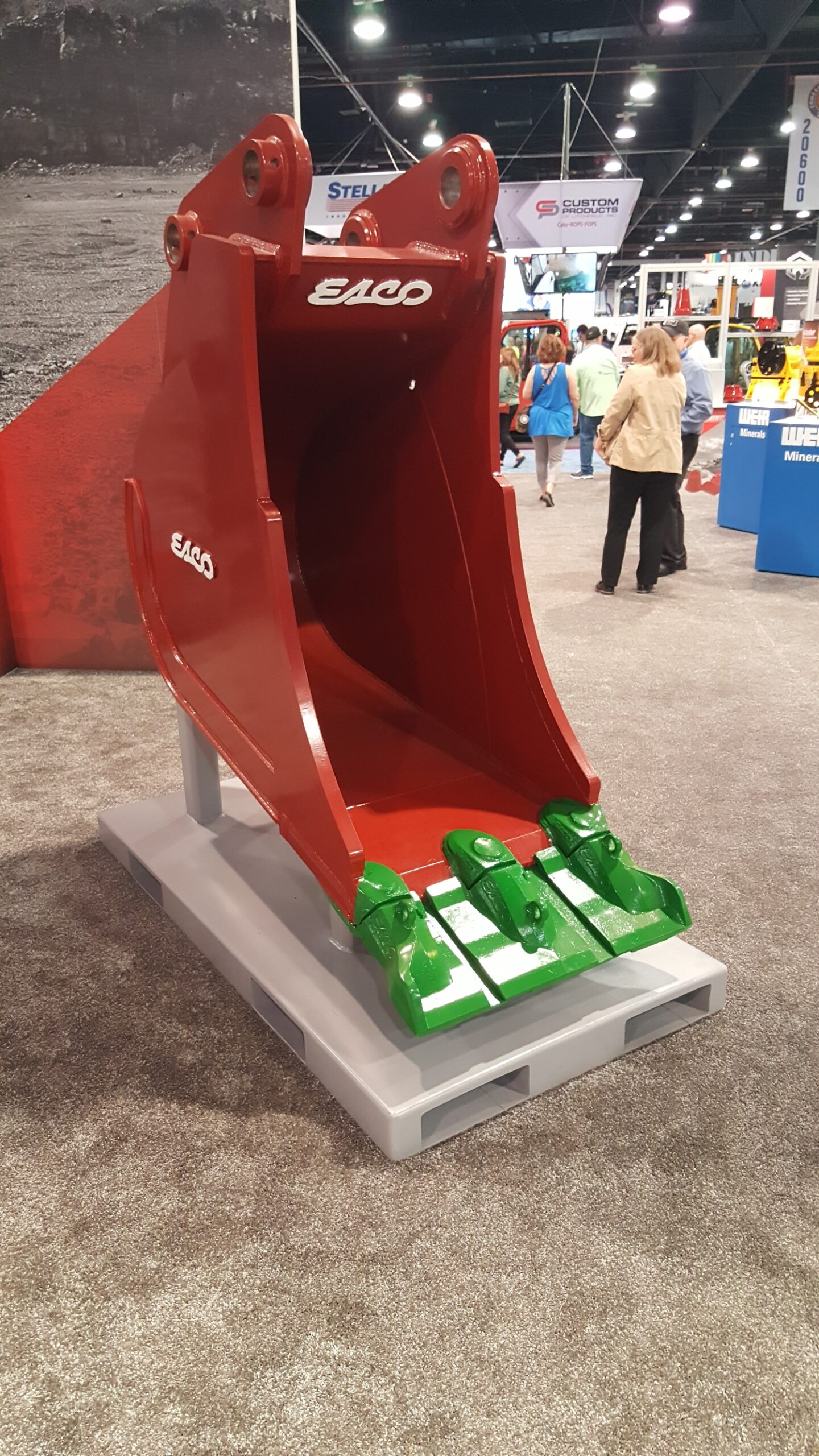 Get to know the different types of excavator buckets
Although there are many excavator buckets on the market, there are a few common types that you should familiarize yourself with. Getting to know what each is capable of will allow you to pick a bucket that is right for your specific project.
Some of the more popular excavator buckets include:
Consider the material you will be excavating
When doing your research, you will notice each bucket has its unique features that allow it to be successful with certain materials. It will be essential to familiarize yourself with the materials you'll be excavating in order to choose the right excavator bucket.
The ESCO® STDP and DTCH are ideal for excavation jobs with lighter, sandy soil, while the ESCO® HDP and XDP are better at handling larger projects with rough, rocky material.
For specialized jobs with severe and abrasive unshot rock, coral, lava or glacial till, the SHDC is ideal as it can chop and pry materials as required.
Get an excavator bucket from a trusted company
When purchasing an excavator, you want to make sure it is from a trusted company. ESCO® excavator buckets are some of the most reliable on the market and will stand up to whatever materials you are excavating.
ESCO® excavators will make your excavation jobs easier than you ever thought possible and will save you money in the long run through increased efficiency and functionality.
When you're in need of a dependable ESCO® excavator bucket for your upcoming project, we ask that you call on our team at Texas Contractors Equipment Inc.
For years, we have offered the very best ground engaging equipment from the ESCO® Corporation for construction and mining companies across the southeast Texas region. Give us a call today at 713-776-1212 to learn more.