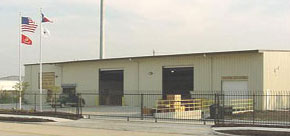 With extensive credit, sales, and management background, Lowell H. Heinz, President founded the company in July of 1974. The company started by representing one manufacturer and utilizing a back bedroom in his home as the office. After the business graduated through several rental buildings during its 30 years, the company built its new office / warehouse and opened it for business on October 15, 2001.

Today Texas Contractors Equipment, Inc. is located at 9303 Ponderosa Lane in Southwest Houston, Texas occupying a 12,500 square foot office / warehouse. The company is run on a daily basis by Daniel Heinz (General Manager), Tim Heinz (Sales Manager) and Julie Waggoner (Office Manager).

The company represents many different manufacturers and is stocking many different ground engaging tools/attachments in its inventory. It serves the greater southeast Texas and other selected areas. The company's motto for its customers is: "The Problem Solvers".