The traffic volume in and around Houston is growing exponentially, which means construction will be underway to extend the state highway. The 4.5-mile section between Red Bluff and State Highway 96 is being worked on due to the congestion on the highway, population increase, and rise in tourism.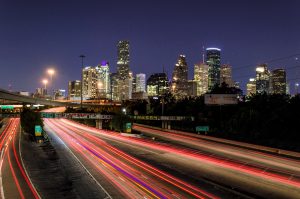 What is Being Constructed?
There will be a construction of an express bridge that is 2.4-miles long with two northbound lanes and two southbound lanes. This job is considered to be a five-year plan, which means the construction and mining industries will be busy working to get this job done to help relieve the congestion.
Bridge to be split allowing for two exits
Widening the existing bridge from four to six main lanes
There will be the construction of 3.7 miles of new roadway
New traffic signals, lighting, signs, and computerized traffic management system improvements
New stormwater drainage systems
What Does This Mean for the Construction Industry? 
This is going to be an intense project to help make the state highway much better for traffic and future highway congestion. As the population increases in and around Houston, construction companies will be working long hours over the next five years to get this job done the right way.
Equipment and machinery will have to be in the best conditions, which means updates on parts, and new parts will be needed in order for the timeline to run smoothly. Texas Contractors Equipment is proud to be offering ground engaging tools/attachments for the construction and mining industries throughout Houston and Northern Texas. There are 30 construction crews that are onsite working on this project, which means heavy equipment and machinery will be used constantly. Making sure ground engaging tools/attachments are in the best condition is of upmost importance. That is why we are here to serve you!
If you're in need of ground engaging tools/attachments, contact Texas Contractors Equipment at 713-776-1212 today!