As construction continues in Texas and other parts of the country, construction equipment needs to be in top shape. When It comes to machinery that uses bucket attachments, it's important to make sure that your bucket is working properly and not damages. This could affect production on a jobsite, and at this moment in time, construction is considered essential, so jobs have to be done.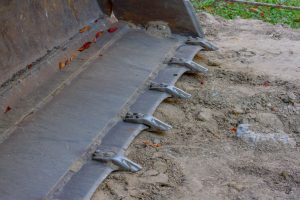 Signs You Need a New Bucket
Bucket loaders go through plenty of work lifting heavy materials on the daily, which means after a while, they're bound to become worn down. With Texas Contractors Equipment, we can provide you with a loader bucket to replace your old one.
When edges or tips are worn
Missing Tips and broken ones
Not rotating and replacing attachments
These common signs or causes will make for worse job conditions and production abilities. Getting the most out of your tools with produce efficient construction work. Texas is still continuing construction of highways and building during the Coronavirus Pandemic, which means employees are working further apart. There are also less employees on the jobsite, so communication is key. If your equipment isn't in the best shape, this can affect the efficiency of getting the construction job done.
Texas Contractors Equipment
At Texas Contractors Equipment, we are providing new ground engaging tools/attachments for mining and construction companies. At this time, we know that construction is taking a minor hit, but jobs also need to progress forward. Having the proper tools and attachments for the construction will ultimately benefit producing the best results. We want you to know that we are here to provide you with the best ground engaging tools/attachments that you need.
Contact Texas Contractors Equipment at 713-776-1212 today to learn how we can help.