With the construction industry continuing to work on during the COVID-19 Pandemic, the solar energy industry is also doing the same. In Texas, construction is set to begin on a 350-megawatt solar project. The Red Tailed Hawk Solar Project is in partner with J-Power USA Development for the facility to be located southwest of Houston, Texas. This is J-Power USA's first renewable project in the United States.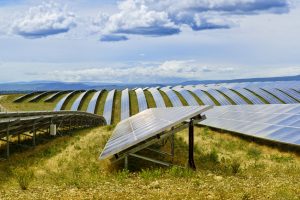 Energy Companies Switching to Solar Energy
We are seeing more and more coal and gas developers looking into getting in on the solar energy action. Why is this? Well, people are seeing that solar is taking over the energy sector, and to survive, these companies have to adapt to the market. The reason for a boost in many companies' interest in solar is because a large-scale solar project is easier to withstand the storm of the current pandemic. Workers can stay further away from each other on a 500-acre solar site than a residential solar job. Other states such as Arkansas, Mississippi, and Alabama have solar projects being developed as well.
Construction Projects Need Tools
With solar energy projects continuing to be developed, these sites need the proper ground engaging tools/attachments to efficiently get the solar project up and running. With Texas Contractors Equipment, we have the proper ground engaging tools/attachments for mining and construction companies who are working hard during the pandemic to have successful jobs. Increasing the life expectancy of your machines with ground engaging tools is the best way to have success and longevity in the construction industry. If you can cut down on downtime and repairs, then you will save money and have projects done in no time.
Contact Texas Contractors Equipment at 713-776-1212 today to get the parts and attachments you need for your job.