As the country starts to open up, especially with construction companies able to get back to work, ground engaging tools will become much more important to the industry for the amount of jobs needed to get done. Your machines deserve to have upgraded attachments and ground engaging tools, so that you cut down on your downtime at the jobsite.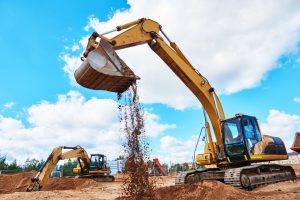 Here are the benefits:
Extend the Life of Your Equipment – Ground engaging tools go through tough times on the job site. Your equipment takes a beating. If you don't get attachments replaced, it can affect the work you do on a construction site. They also extend the life of your equipment when you can't afford new machines.
Reducing Your Maintenance Costs – With new ground engaging tools from Texas Contractors Equipment, you'll be able to cut back on your maintenance costs of machines. This will ultimately help you to reduce downtime on the job.
Protect Your Machine's Parts – Having the proper ground engaging tools will protect the expensive parts of your machine including blades, buckets, and ripper shanks. Getting the most out of your investment, especially when you use your equipment for every single job is extremely important.
Texas Contractors Equipment
At Texas Contractors Equipment, we have surplus ground engaging tools/attachments from trusted manufacturers in the construction and mining industry. We are always on the lookout for new technology to help out our clients who are looking to improve their work and equipment on the job. Construction is continuing to be accomplished in Texas. At this time, it's important for construction companies to continue to work, so that when traffic ramps up and more people start to move to different places, they will have the tools to finish jobs with efficiency.
Contact Texas Contractors Equipment at 713-776-1212 today!