It's true. Autonomous cars are making their way into our life day by day. What does this mean for the future? We can say that there will be extreme changes to the way the infrastructure in cities work, as well as the way construction is being done on highways and roads. Technology in the construction industry has been improving greatly over the years already, and now, they will be facing one of the greatest challenges in their history.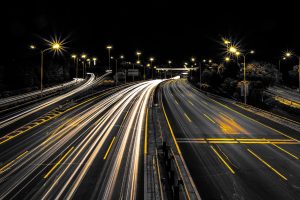 Autonomous Cars Will be Disruptive
If we think about how major cities rely on public transportation, we can see that it will be changing with the implementation of autonomous vehicles, as well as high-speed rail systems. Existing highways and street infrastructure will have to be upgraded to serve autonomous vehicles, which include intelligent transportation features. Technologies to upgrade the highways and road infrastructure will ultimately affect the way these projects are funded.
With all of these changes and more about to happen in this country, ground engaging tools will be playing a major role in the shift to new technologies on highways and roads. As infrastructure starts adjusting to serve the autonomous automotive industry, construction companies, local governments, and third-party planners will need ground engaging tools and attachments to make sure these industry upgrades and projects run smoothly and efficiently.
The Need for Better Roads in the Wake of Autonomous Cars
Smart infrastructure will have to follow the autonomous vehicle boom because pedestrian actions will affect the way autonomous cars function on the roads. Highways in Texas are already going through some significant changes due to the influx of people moving into the major city areas, so what will this mean when autonomous cars start taking over the streets? Adjustments will then have to be made to keep pedestrians and other human drivers safe. Communication between humans and autonomous cars will be a difficult task to solve.
Texas Contractors Equipment
Here at Texas Contractors Equipment, we realize technology and infrastructure is changing in the current times. We are always on the ball when it comes to ground engaging tools and their new technologies to help supply our clients and customers with the best tools for getting industrial and construction jobs done effectively and efficiently.
If you're in need of ground engaging tools and attachments, contact Texas Contractors Equipment at 713-776-1212.