Houston has been in the top cities in the United States for new residents moving into the metro area. It will continue to grow this decade at a rapid rate. What effect will this have on the construction industry in the Houston metropolitan area?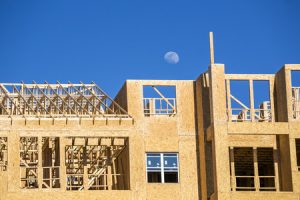 Residential Growth Means More Construction
Houston is seeing an increase in construction projects for the develop of new residential homes and apartment complexes due to the rise in population. This is a major benefit to the construction industry because more housing developments will be necessary, which means construction and technological development will see a boom in the coming years.
According to Houston Public Media, "As long as people keep moving to Houston, development will push in all directions." This is referring to the growth of not only the cities, but the suburbs as well. Apartments complexes, single-family homes, and town centers are being developed.
Construction for Highways and Housing
It's an exciting time for the Houston area because more people are flocking to this city. It might be a little annoying for locals living in the area and seeing construction all around them, but the economy will benefit. Ground engaging tool companies such as Texas Contractors Equipment will be beneficial because of the amount of construction companies seeking new and helpful equipment to efficiently finish construction projects.
Where can companies find a plethora of ground engaging tools?
Texas Contractors Equipment is your go-to company for ground engaging tools/attachments in the Houston area. We carry brand named manufacturer's equipment in our warehouse, and we are always on the lookout for new technologies to help the construction industry. We know the Houston population boom will ultimately benefit the people living here, and it is our job to deliver the best tools for efficient construction projects.
Contact Texas Contractors Equipment at 713-776-1212 today!