The Coronavirus has been sweeping headlines across the globe for several weeks now. With every outbreak, there are precautions to take, but that doesn't mean you should be panicking as if it's the end of the world. If you're healthy, then keep up your routine of health and hygiene. If you're immune system is weak, then practice healthy habits and eat right to boost it.
For us in the construction and mining industries, we are moving along with the ConExpo-Con/AGG later next week.  This is great news for the industry, since this event happens every three years. We're going to be looking at many new technologies and innovations with ground engaging tools.
If you're feeling ill, do not attend this event. But if you're feeling healthy and happy, come join Texas Contractors Equipment at this amazing event!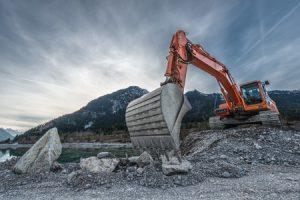 We're Taking the Necessary Precautions at the Event
If you're concerned about the event, don't be. Here is what ConExpo-Con/AGG is doing:
Working to ensure additional hand sanitizers are provided at the event
Adding staff to increase cleaning all areas of the event
Working closely with the concessions and health department
Encouraging the "no handshake" policy on site
Las Vegas Convention center is seeking to make this event as safe and healthy as possible for everyone in attendance. They're going a long way to make sure everything is thoroughly cleaned and maintained during the event with proper sanitation stations throughout the building.
Texas Contractors Equipment
Texas Contractors Equipment provides ground engaging tools/attachments for the mining and construction industry in the Houston, TX area. We are aware of the dangers of the Coronavirus, but we know that practicing good health is part of the fight. This is why we are attending the event and moving forward with out work in the ground engaging tool industry.
If you're in the need for ground engaging tools/attachments for construction or mining jobs, contact Texas Contractors Equipment at 713-776-1212 today!