We've talked about how transportation is changing in the United States before. It's a need that we as a nation need to address more frequently and solve the issues that we're having. When it comes to trains, Europe and other countries have been successful with building high speed rails for countries. Many cities across the United States struggle with highways and traffic control because overpopulated cities can't handle the amount of people traveling in cars.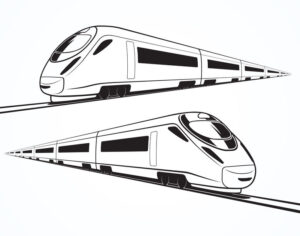 Italian Construction Firm and U.S Subsidiary Partnership
There is some great news for Texas. An Italian Construction firm called Webuild is working together with its U.S. subsidiary construction firm Lane Construction to build a railway in Texas. We've seen many popular cities in Texas boom with population growth, transplants, and other people finding their home here. The railway will help to contain some traffic issues, give people access to easier transportation, as well as help the environment with fossil fuel emissions.
The Benefits of Innovative Transportation in America:
We've come a long way with technology for the environment, but we still are addressing easier transportation and more reliable ways to get places. Traffic is something that many workers dread. One way to combat this is to invest money in infrastructure and transportation.
At Texas Contractors Equipment, we are always looking into new attachments and technology for heavy machinery and equipment for the construction and mining industries. We're proud to hear of new construction projects developing in the state of Texas because our mission is to supply attachments and ground engaging tools for contractors all over the area.
The Texas Railway Project
This railway will stretch from Dallas to Houston giving people the opportunity and access to travel between the cities. This is very beneficial for the people of Texas and businesses because it allows them to travel easily to meetings with clients and big project meetings.
If you're looking for ground engaging tools/attachments for heavy machinery, we encourage you to contact Texas Contractors Equipment at 713-776-1212 today or visit us online for more information!