Many European countries have been able to perfect their transportation systems to the point where automobiles in cities are not a necessity. With the implementation of metro systems and above ground electric railcars, the flow of traffic is much smoother than places like the United States. As we've been hearing in recent years, the United States has been looking into ways to improve the transportation system here in our country.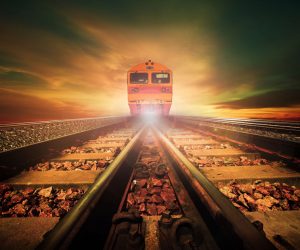 Why is a Transportation System Important?
The United States has relied on the auto industry for over a hundred years. Building new roads and highways has brought thousands of construction jobs and infrastructure careers for many decades. There is a benefit to having these in place, but is there more we can do to improve our way of life? We can't always ignore other countries' success because we live in a larger country. We can truly benefit from some of the infrastructure capabilities of other countries and apply it to ours.
With improved transportation in our country with electric rail cars in cities, high speed trains across the country, and better highways, we can eliminate traffic, accidents, and energy costs. It also just makes our technological abilities much more successful for the long run.
High Speed Rails
As we've said in a previous blog post, there are steps that transportation and construction companies are taking to make high speed trains a reality in the United States, especially in large populated cities. This way of transportation can reduce traffic, save time for people, and give us another energy beneficial way to travel.
Highways Will be Improved
With the birth of electric cars, we're going to see a potential growth in jobs, as well as construction jobs to help improve our highway system. As the technology for these cars gets much better, we'll see our highways get better as a result. The major question is how will we get these types of construction and infrastructure jobs done? It's going have to take quite a bit of dedication and hard work.
Acquiring the Proper Equipment
In order for our country to improve our infrastructure and transportation systems, we have to supply the construction and mining industry with the right tools to get the jobs done. With heavy equipment, the parts and attachments need to be updated and working in order for job sites to make progress quickly and efficiently. With a little help from the ESCO® Industry and ground engaging tools/attachments, Texas Contractors Equipment will be able to provide new and innovative technology for these jobs.
Texas Contractors Equipment
Our company has been a proud provider of ground engaging tools/attachments and ESCO industry products for many years. We take pride in helping the Texas construction industry develop beautiful and proper working infrastructure for several cities. We believe that new technology in the industry will only improve our lives even more. That is one reason why we're always looking for new ground engaging tools/attachments for heavy equipment machinery. If you are in need of any ESCO products or ground engaging tools/attachments, contact Texas Contractors Equipment at 713-776-1212 today or visit us online for more information!