Having the proper equipment for a construction job is extremely important. More importantly, the parts and attachments used on these machines also need to be in good condition. For ground engaging tools, they can easily go through wear and tear.
Here are some tips on how to get the most out of your ground engaging tools, so they can last longer!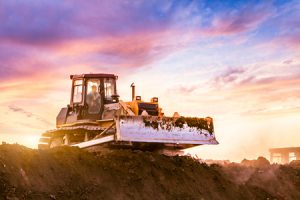 Increase Efficiency and Production
Innovations are driving improved ground engaging tools in the industry, which has helped owning machines less expensive for businesses and construction companies. Ground engaging tools are very durable, but it is vital to your business to keep and eye out for the wear and tear.
Rotating – It's important to rotate the tips that are looking worn out to the center. Getting all the wear life out of your tips can help with production and efficiency.
Replacing when needed – When edges and tips are used up, your production will suffer, so it's encouraged to replace these parts when they life is over. Don't overuse them because your business will suffer from it. If you have any missing tips, digging will become more difficult and the base edge will wear out much quicker.
Extending the Life of Your Machines
Equipment can be damaged over time, but you can decrease the amount of damage by investing in ground engaging tools for your equipment. The ground engaging tools market is expected to increase significantly the coming years. New technology is being developed for more durable parts and attachments, so that mining and construction companies can get the most out of their equipment.
If you're looking to increase production and save money with your equipment, Texas Contractors Equipment Inc. has you covered. With our supply of ground engaging tools/attachments, we provide the best manufactured tools to help you get the jobs done. Contact us at 713-776-1212 today!