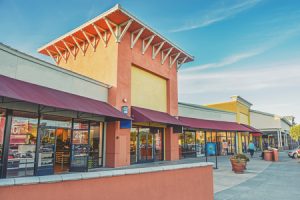 As state and local officials continue to invest in flood control infrastructure developments and transit improvements, there's another type of construction boom that's poised to take off in Houston as well. According to commercial real estate firm Jones Lang LaSalle (JLL), there is a virtually unprecedented amount of hotel and real estate space slated for construction in our area this year.
In their 2019 Construction Outlook report, JLL found that Houston currently ranks #1 in the nation for retail space under construction, and #5 in the nation for the number of hotel rooms that will open this year. More than 4,500 new hotel rooms are expected to welcome guests this year, which accounts for roughly 3 percent of all new lodging facilities in the country. Houston will also add an estimated 4.1 million square feet of retail space in 2019, which is the equivalent of more than 20 Walmart Supercenters.
Analysts at JLL attribute this huge volume of commercial construction to the steady, prolonged population growth that Houston has experienced in recent years.
"Houston has been one of the national leaders in population growth for a decade now, with over 100,000 people per year moving into the metropolitan area," said Matthew Parson, senior vice president of JLL's Houston office in a recent interview. "With the population growth and no true barriers restricting the expansion, suburban sprawl continues to expand suburban communities."
Meanwhile, the Dallas-Fort Worth area ranked high on JLL's list of hotel and retail construction leaders, too. Keep an eye out—you probably won't have to look far to find spacious hotels and retail centers coming to a neighborhood near you in 2019.