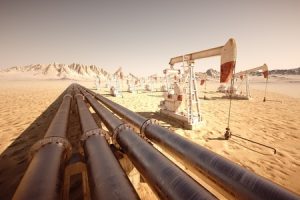 Things are looking up for crude oil and natural gas producers in the Lone Star State. After weathering an economic slump that has lasted since the market peaked in November 2014, the Texas Petro Index (TPI) has seen steady increases for the last several months. Although some of the metrics that govern the TPI have been somewhat mixed, overall industry forecasts are looking bright.
"Crude oil and natural gas prices, the rig count, the number of drilling permits issued, and the value of oil and gas produced in Texas all registered year-over-year increases in January," said Karr Ingham, the economist who created the TPI.
Ingham has attributed the economic uptick in Texas' oil and gas industry to a few different factors. Last year a number of major oil-producing countries signed an agreement to reduce the global oil supply, which increased wellhead prices by about $6-8 a barrel. Oil prices have since fallen slightly, but the current average price per barrel is still higher than it was at the same time in 2015 and 2016. Furthermore, recent cost cutting measures have made it easier for oil and gas producers in Texas to do business. Fueled by low operational costs and a sudden bump in oil prices, Ingham believes 2017 will continue be a good year for oil and gas in Texas.
"The expansion is in its infancy and 2017 will very likely be a year of growth and recovery in the Texas upstream oil and gas economy," he said in a statement.
And, if construction teams are able to resume work on the proposed expansion to the Keystone XL pipeline, oil and gas producers in Texas could get yet another economic boost in the coming months. If completed, the pipeline could ship roughly 830,000 barrels of oil per day from Canada's Alberta Province to the U.S. Gulf Coast. This, in turn, could have a positive trickle-down effect on the construction industry in Texas as well. When the oil and gas industry thrives in Texas, everybody wins.