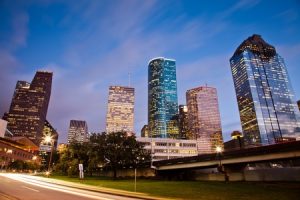 There are many cities across the country that are, unfortunately, seeing significant declines in their populations right now. For example, a new report published by the American City Business Journals shows that cities like Cleveland and Pittsburgh are losing residents every single week. Cleveland tops the list with more than 66 people choosing to leave the city every seven days. Unemployment rates and the local economy are no doubt playing a part in this.
In Texas, on the other hand, we've been much more fortunate in recent years. In fact, a number of the fastest-growing cities in the country are located in the Lone Star State. Houston sits at the top the list, according to the American City Business Journals report, with more than 2,600 people moving into the city every week. The Dallas-Fort Worth area is also attracting more than 2,400 new residents per week. The economy is booming in many parts of the state, and the housing market is very strong, which has led to an influx of people moving into cities in Texas. A recent SmartAsset survey called Texas the best state for first-time home buyers in the country.
Construction companies all across the state are keeping busy, building new properties for people to live, and work at because there are so many people coming to Texas.  Texas Contractors Equipment, Inc is helping these companies by providing them with various parts for their equipment that they need to get the job done right. We are a family-owned-and-operated business that has been assisting companies with their needs for more than 40 years now, and we specialize in ground engaging tools of all shapes and sizes. From custom excavator buckets to teeth, cutting edges, and milling teeth for heavy machinery, we have everything companies need to meet the demands of their customers.
Does your company need to purchase durable, rugged ground engaging tools for your next Texas-sized project? Call us at 713-776-1212 or 800-483-9266 to speak with one of our representatives today.