Have you ever wondered how these big loader bucket edges are made? It takes a great deal of engineering, designing, welding, and painting to make these parts. ESCO Corporation has a facility located in Covington, Kentucky that does exactly this along with creating excavator and loader buckets. They put steel plate and castings together for a variety of customers.
Our customer who is a large concrete recycling business here in Houston, Texas gave us the task to design a lip assembly to replace his outdated lip system in several large loader buckets.
Below is a brief explanation of how this was done: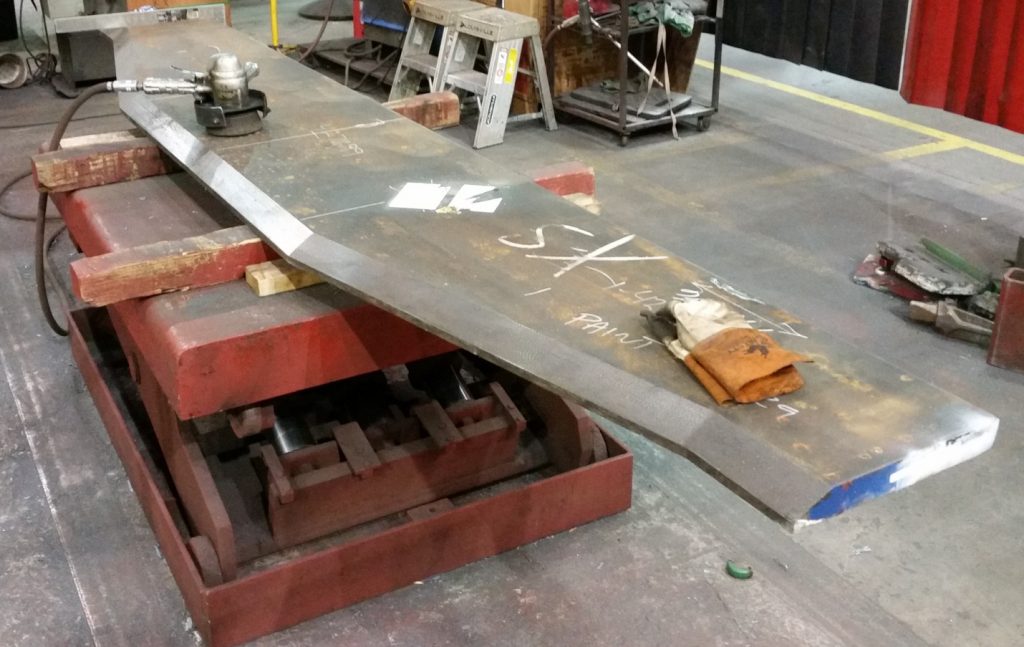 After all the engineering is done creating the lip it moves to the shop to be cut out of steel plate, then beveled to accept the adapters and lip shrouds.
The lip is then fitted with the Wing Plates which will hold the Toplok® Wing Shrouds (wear item). The adapters (shanks) are also spaced and laid out.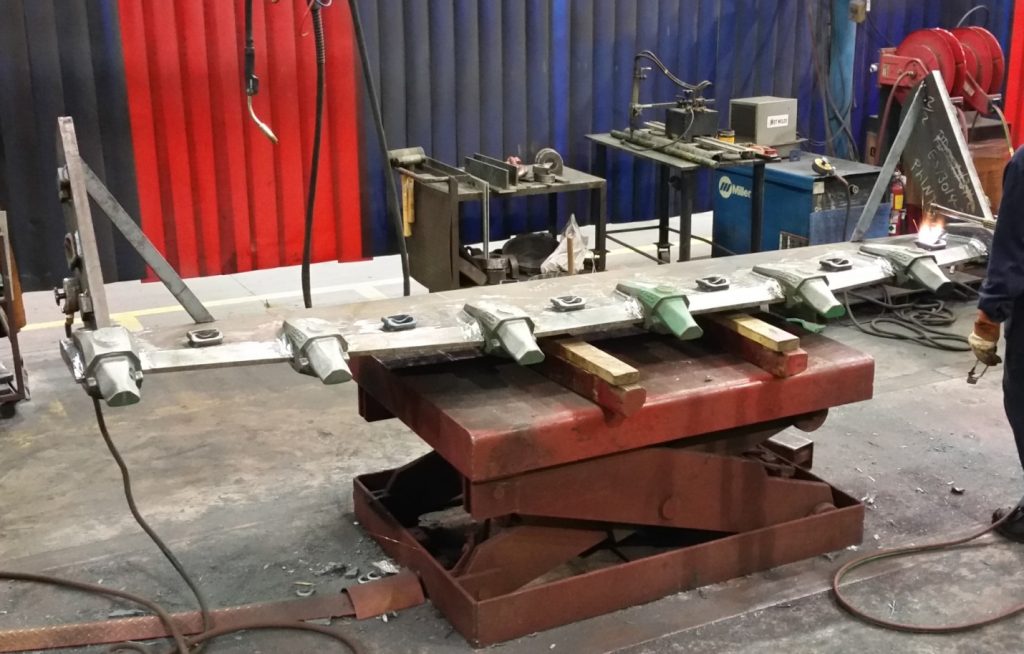 After all the adapters and Toplok Shroud Boss's are tacked into place, then the welder starts the long task of welding everything to the specifications that ESCO has for these weldments.
The adapters are now all welded up, cleaned up, and inspected before the welder moves to the boss's.
It takes many years to get welds that look like this being produced out of the Covington plant. See the up-close picture showing this welder putting his welding experience to use. Also notice all the safety equipment he has on for his protection.
After final inspection is approved the edge is then fitted with ESCO's Ultralok® teeth, Toplok Lip Shrouds, and Toplok Wing shrouds with all the pins installed. Then the entire Loadmaster lip assembly is sent to the paint ship to have the famous ESCO Red Paint applied. It is now ready to ship to the customer.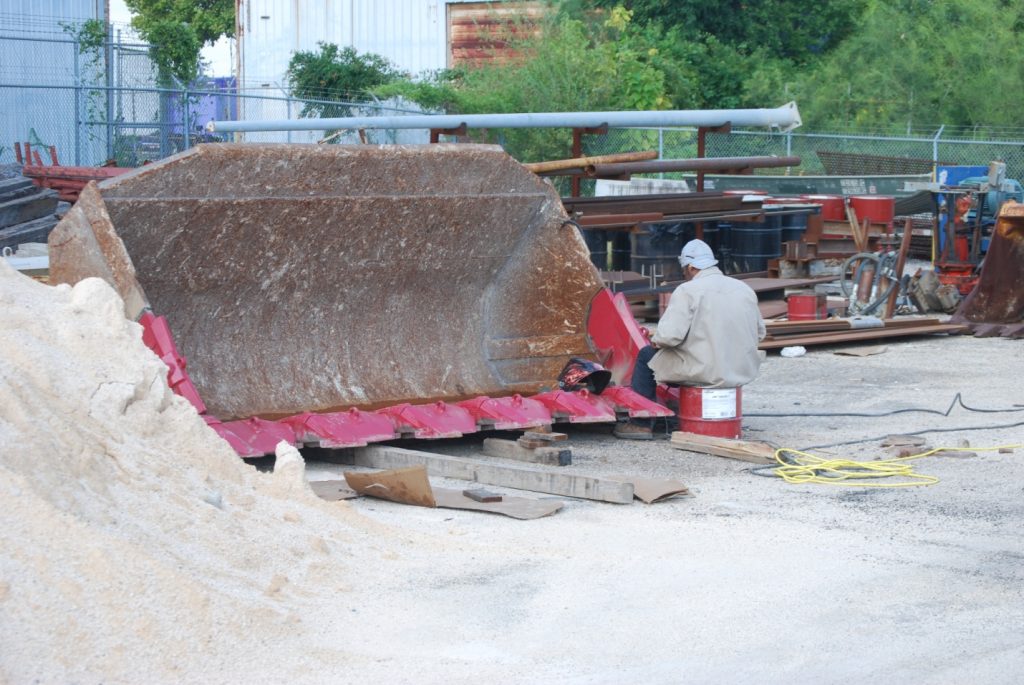 After arriving at the customer's plant their welder starts to weld it into the bucket to be used as a productive asset.