ESCO – (Electric Steel Company) based in Portland, Oregon with manufacturing sites all around the world, since 1913 the privately help company designs and manufactures products for many types of applications for example: ground engaging tools for construction, mines, dredging, crushing, conveying, and rigging.  They also provide design and manufacturing drilling tools for the oil and gas industries.
As a dealer for them for the past 30 some years we have been very impressed with the innovation of ESCO in their new designs and new products.
ESCO ANNOUNCEMENT
The engineers at ESCO have now come out with a competitive line of General Purpose Buckets for Wheel Loaders.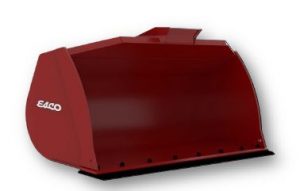 The GP Bucket features reinforcement plates and AR400 wear protection in the high wear areas of the bucket.  Standard items for this bucket is a spill guard, bolt-on skid plates, bolt-on replaceable cutting edge and can be mounted with a direct connection or use a quick couple connection.
NOTE: ESCO GP bucket edge(s) comes with the corresponding OEM bolt pattern unless otherwise specified.
DOES ESCO HAVE A BUCKET FOR YOUR MACHINE ?
The Wheel Loader class is from 10 to 50 metric tons.  ESCO so far has made buckets for Cat, Komatsu, Deere, and Volvo.  When more become available Esco will announce it.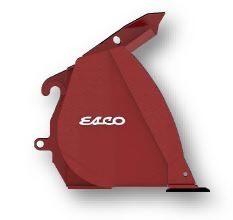 WHY SHOULD YOU UPGRADE TO ESCO ?
If you want reliable service from the bucket it is manufactured with precision.
To ensure performance and long life they use premium materials.
Want more production, their design is optimal.
And for safety, the maintenance on this bucket is reduced.