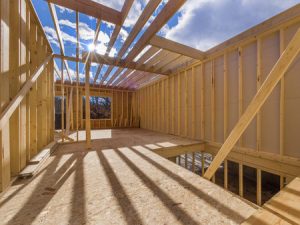 Texas welcomed more than 1,000 new residents a day in 2017, according the U.S Census Bureau, and construction crews are keeping plenty busy building homes for the state's growing population. In October, housing market analysts Metrostudy Inc. found that Dallas-Fort Worth is leading the nation in homebuilding as of the third quarter of 2018, at a rate of nearly 35,000 single-family home starts per year. Meanwhile, Houston followed close behind in second place, with 29,370 home starts across a 12-month period.
Not only are Dallas-Fort Worth and Houston building more homes than any other metro area in the country, they're also building even more homes than they were just a year ago. New home starts are up 8.7 percent in D-FW and 6 percent in Houston since last year, according to Dallas News. In their report, Metrostudy's analysts also noted a shift toward more affordable housing construction in 2018.
"Over the past 12 months, builders and developers have been addressing the need for affordable new homes by developing in previously overlooked submarkets and building smaller, less amenitized homes, says Paige Shipp, regional director of Metrostudy's D-FW market. "As such, the median price has dropped since last year."
Although homebuying has slowed somewhat over the course of the past several months, Metrostudy's analysts are quick to point out that this is probably a positive sign of market stabilization rather than overspeculation. In a housing market as hot as the ones in D-FW and Houston, a little slowdown is eventually inevitable.