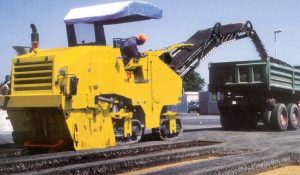 Modern milling bits might be pretty rugged and durable, but they don't last forever. We subject our ground engaging tools to some serious wear and tear, and sooner or later those bits will need to be replaced. Chances are, you've got a healthy pile of used worn out bits lying around right now.
Thanks to the Kennametal Carbide Recycling Program, you can get rid of those old milling bits and earn credit towards tool purchases in the future. That's right – you can turn your used bits into extra money for your business. This program is not only good for the environment, but for your wallet as well.
To make things even easier, we'll come and haul the bits away for you.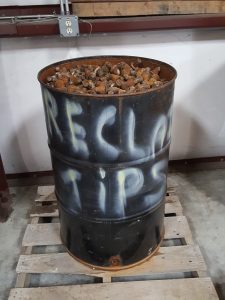 Just collect your milling bits in 55 gallon drums with drain holes. The barrels need to be free of any toxic materials i.e. motor oil, acids, detergents and anti-freeze materials. Then give us a call once you have filled 2 or more drums. Kennametal will schedule a pickup and take them to their recycling plant. Then Texas Contractors Equipment will credit your account with the buyback pricing given at the time the bits are received by Kennametal. With that credit, you can buy more of the bits you need to keep your equipment running day in and day out. In the long run, this can make your business more profitable and efficient.
Interested in learning more about Kennametal's recycling program or any of the other products and services we offer at Texas contractors Equipment? Contact us online, stop in or give us a call at our toll-free number today to speak with a representative!